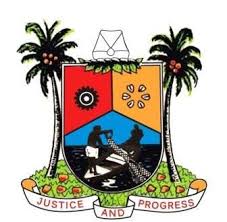 Tescomjobs.lagosstate.gov.ng is the official Lagos State Teachers Registration Portal for the recruitment of teachers at the moment. SO if you are interested in applying for the Lagos State Teaching Service Commision (TESCOM) Job Positions, This is the website you will be visiting.
However, you need to follow our guidelines here to know what you will do exactly on getting there.
Tescomjobs.lagosstate.gov.ng Portal For Login And Registration
The process for registration is pretty simple and a straightforward process as well.
Head on to  Tescomjobs.lagosstate.gov.ng
click on register
follow all steps accordingly(taking cognizance of instructions)
Fill out required details and attach all required documents
Submit Application
Tescomjobs.lagosstate.gov.ng Portal For Recruitment
while you are at Tescomjobs.lagosstate.gov.ng, Make sure you possess the requirements below while applying.
Basic Requirements
For candidates that are interested in participating in this recruitment exercise, kindly pay attention to the following basic requirements.
They include;
Applicants with a Higher National Diploma (HND) and Technical Teachers Certificate (TTC)/Post Graduate Diploma in Education (PGDE) are welcome to apply.
TESCOM has also deemed candidates with a Bachelor of Education (B.Ed/B.Sc Ed/B.A Ed) in Arts, Sciences, Social Sciences, Technology, Home Economics and other courses relevant to the above listed subjects ( i– xviii) as qualified to participate in this recruitment exercise.
Candidates with a Bachelor of Arts (B.A), Bachelor of Science (B.Sc), Bachelor of Technology (B.Tech) and a Post Graduate Diploma in Education (PGDE) Certificates are certainly permitted to apply.
Nigeria Certificate in Education (NCE) and a First Degree Certificate holders are also welcomed to apply for jobs at TESCOM.
Deadline: November 20.
Goodluck with your Tescomjobs.lagosstate.gov.ng application.
More Jobs You Can Apply For